Terrace Ballroom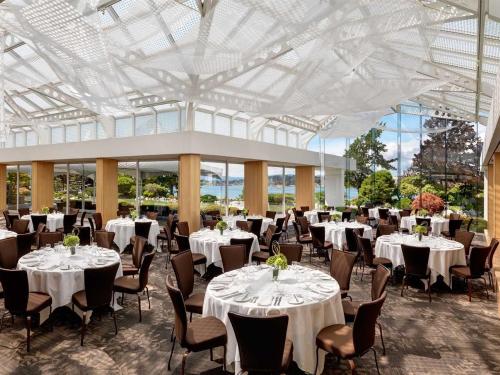 A Victoria meeting room, flooded with natural light and breathtaking views of Victoria's harbour, the Terrace Ballroom at Inn at Laurel Point is, without a doubt a meeting room that your delegates won't soon forget. Overlooking the hotel's Japanese Garden and to the outer harbour, this event space is perfect for everything from a gala dinner to a keynote address. Located on the main floor, the Terrace Ballroom has atrium style floor to ceiling windows, making the room feel larger than life. If you're lucky, you might even catch one of the spectacular sunsets the west coast is known for. Up to 300 people can be accommodated in the Terrace Ballroom.
Spirit Room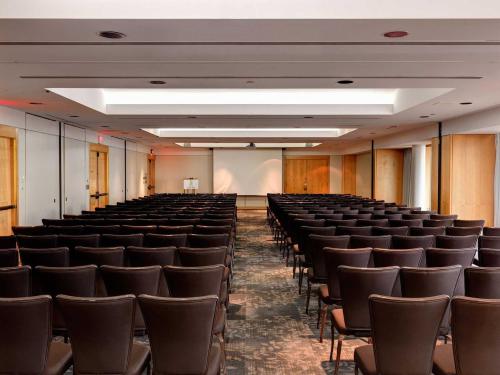 Floor to ceiling windows in this downtown Victoria meeting venue will keep your delegates engaged regardless of the topic. Equipped with the latest in high-tech and high-speed communications, and state of the art audio visuals, this space can handle anything you throw at it. Comfortable and flexing configurations for seating and staging, the Spirit Meeting Rooms are an excellent choice for meetings of as many as 200 guests.
Merino Rooms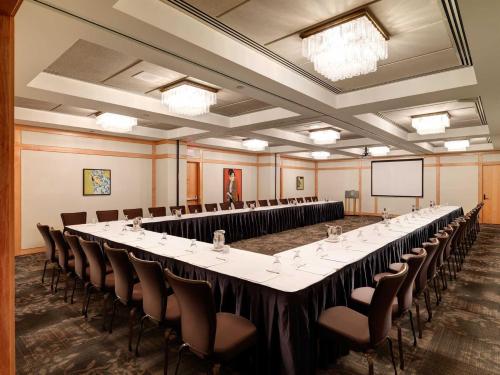 Named after Luis Merino, our Merino Rooms are filled with some of the famous artists' most notable works. For those wanting complete privacy, our Merino Rooms offer intimacy for guests looking to discuss confidential or sensitive business. The Merino Meeting Rooms can be divided into three small meeting rooms. Meeting planners often tell us how much they love this private and flexible space. These rooms can hold up to 100 people.
Outlook A & B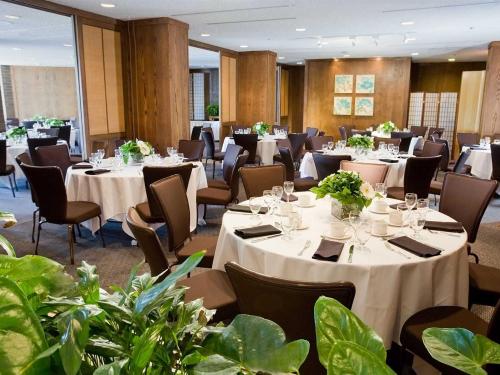 Located between the front lobby and AURA waterfront restaurant + patio, the Outlooks provide an open space that is a blank canvas. With views towards the Inner Harbour, Outlooks offer a great location for a welcome reception or conference registration, or even casual group meals. With their flexible open concept, guests have ample room to mix and mingle. This area can seat up to 80 people.
Floor Plan & Capacity Chart