Small Group Meeting Rooms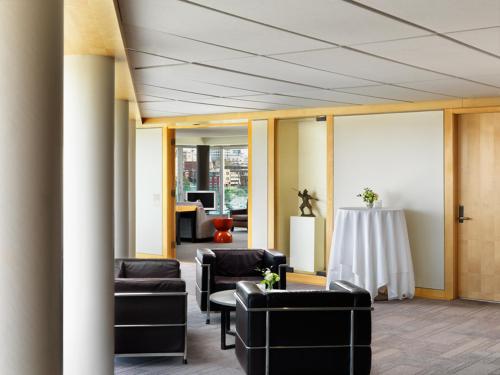 When a quiet, peaceful space is needed for your next board meeting, consider one of the following meeting rooms. All of these meeting spaces at Inn at Laurel Point offer stunning views of the water, unforgettable catering and, of course service, expertise to ensure your meeting runs without a hitch.
Give us a call if you'd like us to help you determine which will be the most perfect spot for you next event.
Rogers' Suite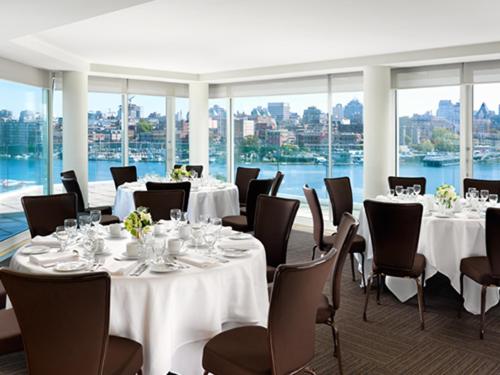 This top-floor meeting location offers an unparalleled space. With a 180-degree wraparound view of Victoria's Inner and Outer Harbours, any event held here will be sure to impress. As well as a patio that is above and beyond your standard outdoor gathering space. Use this space for your next board meeting, product launch, client appreciation event or intimate dinner party. The Rogers' Suite accommodates up to 30 people.
Harbour Room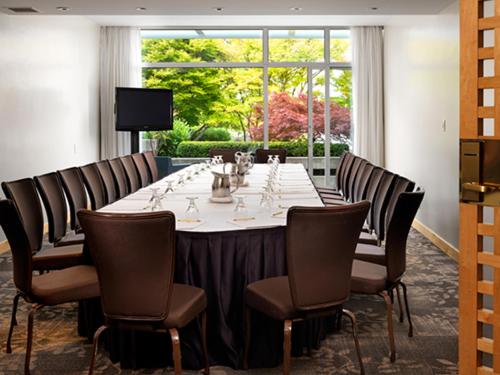 Located on our main conference floor, like its name, the Harbour Room promotes intimacy and relaxation. With its floor to ceiling windows, overlooking the Inn's tranquil Japanese Garden, this meeting room is ideal for board meetings, break-out session and dinner meetings – it even has a private patio. The Harbour Room accommodates up to 30 guests.
Suite 150 & 152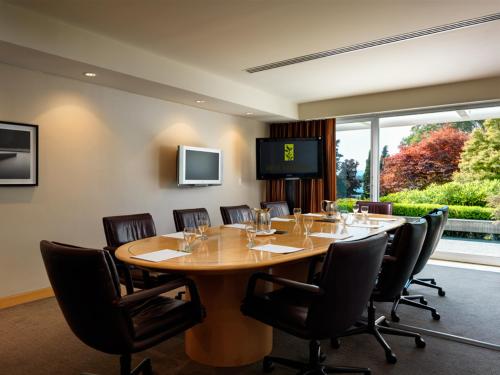 Located in a quiet space on the conference level, Room 150 and Room 152 are small meeting spaces with a private patio, views of the Japanese Garden and Victoria's Outer Harbour. These meeting rooms are the perfect location for a quiet off-site meeting, planning session, or gathering of the minds. These spaces can accommodate up to 10 people.
Floor Plan & Capacity Chart