Pet Friendly Accommodation Victoria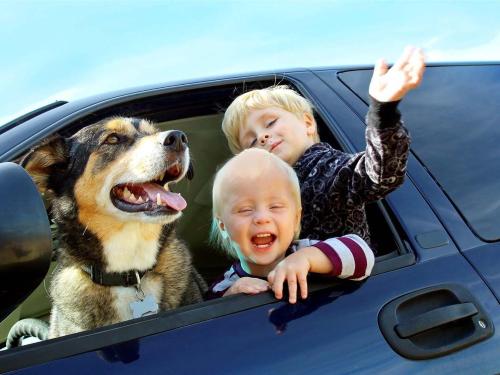 All of you can stay, roll over and lay down.

Bring your four-legged family member too! Fido or Fluffy will feel like quite the pampered pet with all the creature comforts: a doggie bed, bowls and very special welcome doggie cookies made by our own Chef Ito. Both you and Fido will love our pet-friendly hotel rooms.
We don't ask much, just that your dog wears a leash at all times in the hotel, and that if your pooch needs to be left unattended in your room, they stay in their mobile home/crate.

Cost for our pet-friendly hotel rooms…
To cover the creature comforts and cleaning after you leave, we charge a "Pampered Pet" fee of $30 CAD per night to a maximum of $90 CAD per every 7 nights.
Pool & Fitness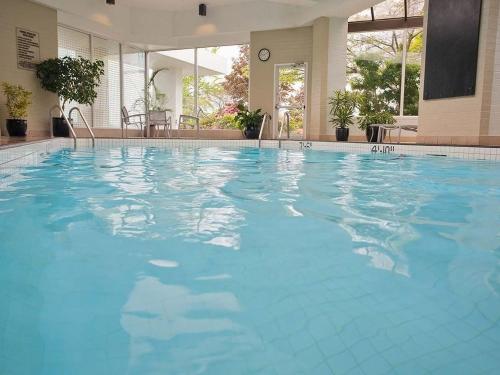 Need inspiration to exercise? With views like ours, chances are you won't even notice you're exercising
After some laps in our glass-encased indoor pool, stretch out on the bordering sundeck in our Japanese gardens - you deserve it.
Or put one foot in front of the other along the seawall, or quiet nearby neighbourhood streets for a walk or jog to remember. Need ideas for where to run? Ask our Front Desk team for a running route map.
Don't miss our on-site fitness studio – completely outfitted to meet the fitness needs of any busy traveller.
Free WiFi
That's right - here at the Inn you will enjoy complimentary high-speed internet in the comfort of your guest room, AURA waterfront restaurant and in all of our meeting space.
Each guestroom has its own dedicated modem and network, so the guests have their own network and don't have to share bandwidth resources with the other rooms. So fire up your tablet and laptop while Facebooking with your friends on mobile and you'll enjoy surfing the net with ease.
Parking
Overnight parking
We are pleased to offer you, your car rather, secure underground parking for vehicles under 6'2". The overnight parking fee is $17 CAD plus tax for each night parked. There is also limited over-height parking, at the same nightly fee, available on a first come, first serve basis. Alternative over-height parking is available nearby off-site and our colleagues can assist with providing directions.
You should also know that we have a Tesla and EV charging station. To read more about the charging station, check out our Innsiders Blog.
Don't miss our awesome packages; most have parking included.
Hourly parking
We've got that too! $2.00 per hour. If you are dining in AURA, be sure to bring them your receipt so they can remove up to $4.00 from your bill.
Events & Activities While You're Here
We whip up a fresh list of events taking place in & around Victoria every month.

See more...
Electric Vehicle & Tesla Charging Station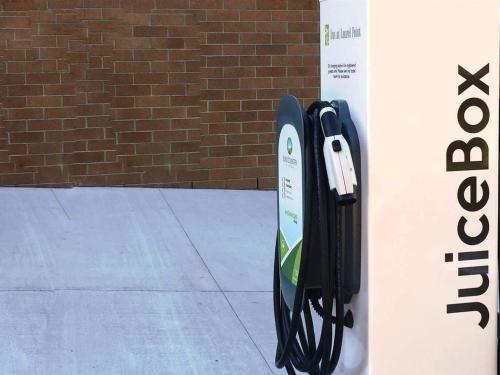 Our Tesla & EV guests can now charge their cars, while they themselves recharge!
We partnered with Sun Country Highway to install a charging station equipped with one EV-40 32 amp charger and one Tesla 40 amp charger. We call it the JuiceBox and it is conveniently located in our driveway.
We hope that our new charging station will encourage guests who have electric cars to travel with them, instead of leaving them parked at home.
Bicycle Rentals