Sustainability
We believe in regenerative travel that leaves the earth feeling as good as guests do after a stay with us,
and we're building a team to keep up the great work.
Inn at Laurel Point has a history of caring — about our guests, about the service we provide, and, of course, about the business we continue to build as part of the Arsens' legacy.
Stewardship has been a core value for over a decade, especially when it comes to climate. We've been carbon neutral since 2009 and part of this commitment is not only minimizing our impact on the environment, but working to restore a climate balance that brings positive change.
We believe in regenerative travel that leaves the earth feeling as good as guests do after a stay with us, and we're building a team to keep up the great work.
Addressing our impact starts with our building and property, designed with sustainability in mind. We then focus on our social enterprise, committing to give back to our colleagues and our community at large. With corporate social responsibility at the forefront of our practices, we continuously look for new ways to improve, reducing our carbon footprint through sustainable initiatives throughout the hotel.
As we celebrate the global effort to move towards a more equitable and sustainable world for all, we're committing to do even more in our little slice of serenity to make sure the six acres of land we operate on, the team we work with, and the community we're a part of thrive within our care. Striving to be leaders in the hotel industry for our business practices, we have a vision for the next 10 years to make a real difference.
2030 is the new 2050
Project 2030 is our plan to advance seven of the United Nations' Sustainable Development Goals (SDGs). Our goals are centered around zero waste practices, renewable energy generation, making the most out of the precious resource that is water, and more. We will continue to measure and offset our carbon emissions, reducing or eliminating them where possible and offsetting them where not. We will also continue prioritizing our property, people, and community, giving back whenever and wherever we can to make the most impact.
We know it will take all hands on deck to achieve the global goals we need to focus on and Inn at Laurel Point is committing to giving it all we've got. Follow us on our journey to 2030 and the steps we've set out to get there. (And come get a restorative night's rest in a stunning setting while you're at it… guilt-free.)
Carbon neutral since 2009: Our impact
1, 053, 898 guests have enjoyed a carbon neutral stay since 2009
It's true, we've always been ahead of our time. We're so proud to be British Columbia's first carbon neutral hotel and, after over a decade of practice, we're on the hunt for more ways to reduce our emissions without compromising on the comfort of our guests and colleagues.
The building's unique design has a role to play in our naturally small carbon footprint, at least that's what our sustainability assessment says. When architect Arthur Erickson built the Erickson Wing in 1989, a marine cooling system was installed, pumping ocean water from the the beautiful neighbouring harbour through 114 heat pumps installed throughout the property for incredibly efficient temperature controls. Even 30 years later, the hydrothermal system helps keep guests warm and cool, without having to negotiate with the thermostat. Talk about "build it for life."
Of course, no one's perfect (although we do give it the ol' college try…) and our assessment also revealed that our highest emissions came from electricity usage, water consumption, and staff commutes. Over the last 10 years, we've focused our efforts on reducing the impact by adjusting our practices and training staff to minimize energy usage and waste at the Inn. Here's what we've achieved:
Audited waste diversion practices
Increased diversion from 48% in 2013 to 77% in 2017
Installed Honey Bee Hives
Encouraged pollination in our garden and neighbourhood
Trained staff to minimize energy usage and waste
Introduced composting and proper waste sorting
Project 2030
Globally, 2030 has been identified as a goal post for achieving the United Nations' Sustainable Development Goals (SDGs). Inn at Laurel Point has also committed to supporting the achievement of seven SDGs on Vancouver Island through our vision for the next decade. We've already been ahead of the curve, operating as a social enterprise since the earliest days, and we'll continue to work towards a brighter future through our business, our colleagues, and our community.
As part of our Project 2030 plan we'll be doing even more, setting new ambitious goals and investing in enhanced practices to make sure the Inn continues to be a place where everyone can make special memories, while also resting easy knowing their time here is contributing to a better tomorrow for people and planet.
The Inn's SustaINN Team, formerly known as the Green Team, has been part of our hotel since the early days of carbon neutral operations and is working on another assessment of where things stand today so that we can make great strides in the next ten years. We aim to achieve our 2030 vision with initiatives like installing more chargers for electric vehicles, a live carbon counter to track the progress, and commitments to partners that want to work with us towards our goals. We can't wait to see how the decade evolves while we work towards better corporate social responsibility as a social enterprise.
The Climate Pledge
In 2021, Global Optimism welcomed Inn at Laurel Point as the first-ever hotel in North America to join The Climate Pledge. This initiative, co-founded by Amazon and Global Optimism, in is a  commitment to meet The Paris Agreement a decade early, the initiative has garnered hundreds of signatories across 16 countries, including global brands like Microsoft, Harbour Air and Nespresso. Businesses that sign on to The Climate Pledge are encouraged to facilitate joint action, collaborating with fellow signatories to address critical climate challenges.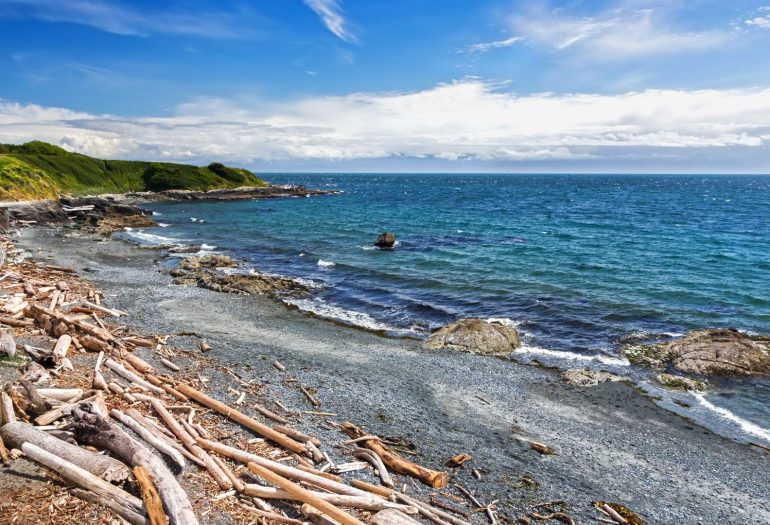 Biosphere Sustainable Certified
We're excited to share that Inn at Laurel Point is officially Biosphere Certified! This world-renowned credential for destinations and businesses guarantees the needs of travellers are cohesively met across environmental, economic, and socio-cultural arenas.
Attaining Biosphere certification and joining organizations in Victoria and worldwide doing impactful work in sustainability is a huge achievement. We're honoured to be recognized for our sustainability efforts while we continue working on our social corporate responsibility.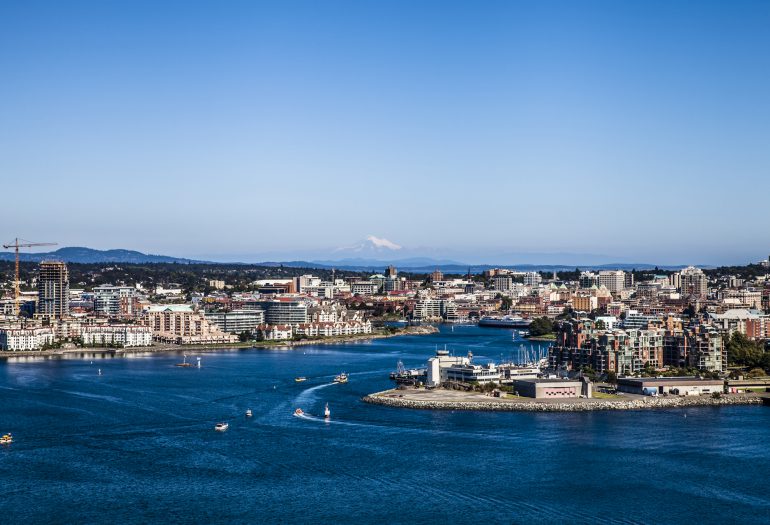 Corporate Social Responsibility (CSR) at the Inn
Find out what these boring words mean and why they're actually pretty great if businesses adopt them as part of their everyday operations.
What's a Social Enterprise, you ask?
Read about how the Inn's business structure is slightly different from the average corporation and what that means when it comes to our practices.
Food, beverage, and events: eat well, be well
Learn how we're changing things up in the kitchen to bring elevated dining experiences to guests using pure ingredients and less waste. The only impact our low carbon menus will have is on your tastebuds.
Partnerships, because sharing is caring
We're pretty great, but there are a lot of other great businesses out there that we love to work with because of their like-minded approach to operating. See why we're proud to call them our partners.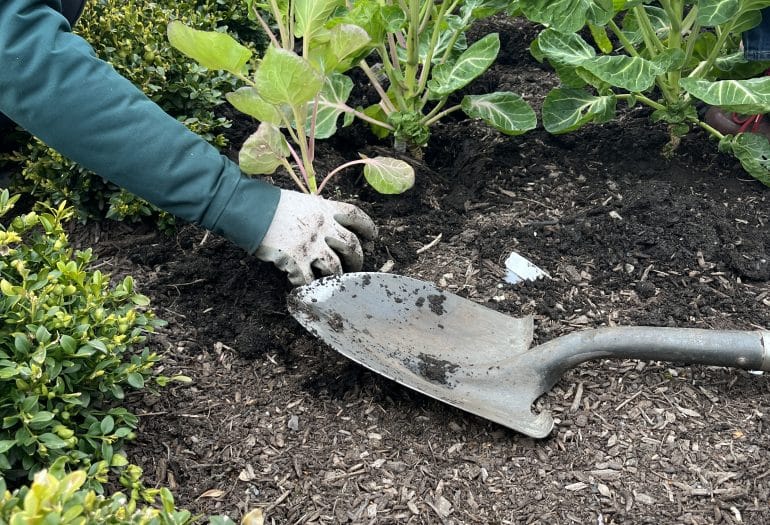 Earth Day Every Day Itinerary
Why should we limit the love we have for our planet to just one day a year? We say it should be earth day every day! Visit some sustainability-focused businesses, enjoy the great outdoors and just spend your day appreciating the earth in a variety of activities and places!