Victoria Hotel Best Rate Guarantee Policy
Our expert team of reservation agents know the hotel and the city inside & out, we're here to help you. We'll find you the best room at the best rate.
Find a lower rate and we'll take 10% off your rate for your trouble.
No Hidden Fees – Many online travel sites charge extra fees for online bookings. We don't.
Exclusive Offers – Be sure to sign up for our e-newsletter to receive advance notice!
Best Hotel Information – Get the most detailed information about our hotel right on our site. Everything from guest room info to meetings details, not to mention amazing hotel & neighbourhood photos.
Take comfort in knowing that if you reserve your room directly with us, and happen to find a lower rate within 24 hours of reserving, we'll not only match the rate, we'll give you 10% off for your trouble.
Things to keep in mind:
We're always working in Canadian dollars; you'll want to confirm what you found is also in Canadian currency.
Matching room types; we offer many different types of incredible rooms, so you'll want to be sure you are comparing apples to apples.
We do this in real time, so it'll take us a moment to verify since we will have to recreate the search you did.
And obviously this applies to room only and not your friend's negotiated group rate or package rate.
As you would expect we have some terms and conditions for this offer. Have a read through and if you have any questions, give us a shout, we're happy to discuss further with you.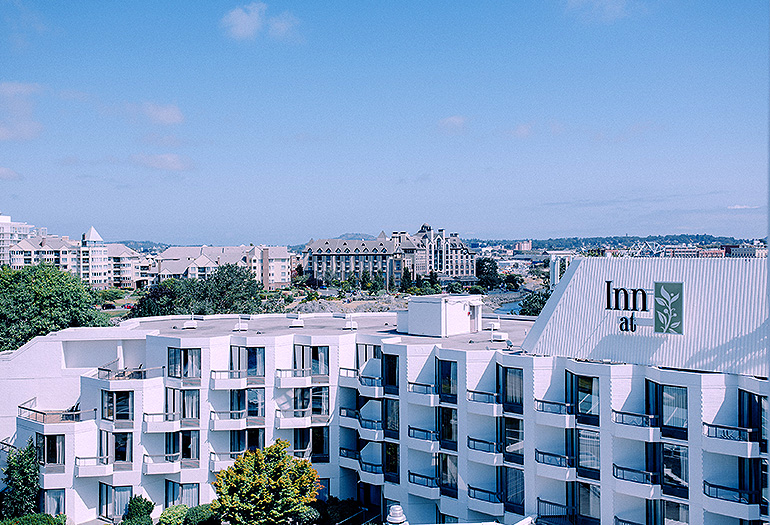 Book Your Stay
We are confident that no matter your style, we have the right room at the best price.