Getting to Victoria, BC
Whether travelling to Victoria, British Columbia by ferry, floatplane, car or unicycle, all routes are picturesque. From majestic canopies of evergreens to the sparkling Pacific Ocean - have your camera at the ready!
Once you're here, it just keeps getting better and better, believe us that getting to Victoria is well worth the trip.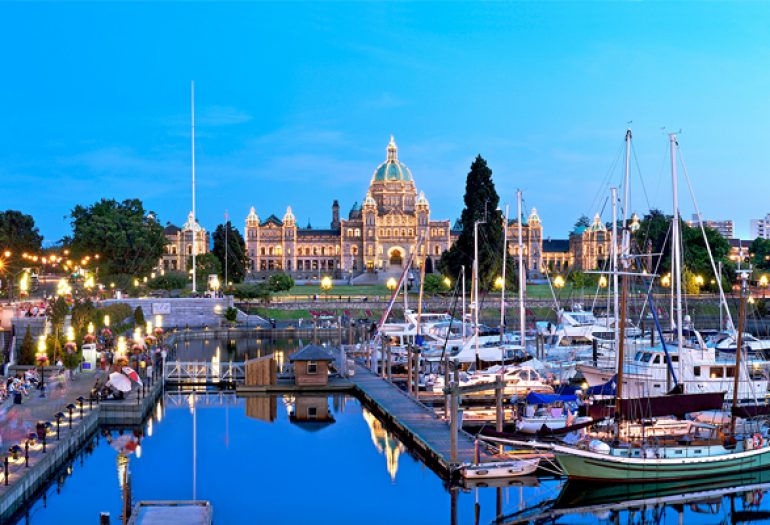 Victoria From Vancouver BC
by ferry: BC Ferries – British Columbia Ferry Services Inc.
A scenic 90-minute cruise through coastal BC waters. Board at the Tsawwassen terminal, 30-minutes south of Vancouver, and arrive in Swartz Bay in Sidney BC, 35-minute drive to Victoria.
by floatplane: Harbour Air Seaplanes
Get a bird's eye view of the surrounding seascape during your 25-minute flight from mainland to island with views across the islands and coastline. Depart from docks in Richmond, BC or downtown Vancouver and arrive in Victoria's inner harbour (three minute drive from the Inn).
by helicopter: Helijet International Inc.
Whisk over from Vancouver on a whirly-bird. Depart from Vancouver's harbour for this 25-minute flight, landing a mere three minute drive from the Inn, at Ogden Point.
by passenger ferry: V2V Vacations
Walk on this ferry from Downtown Vancouver, for a 3-hour and 15-minute ride to Victoria's Inner Harbour
Victoria From Seattle WA
by passenger ferry: Clipper Vacations
Leave Pier 69 in Seattle WA and cruise northward along the coast for your 3-hour journey to Victoria's inner harbour. The dock is a one block walk from the Inn.
by floatplane: Kenmore Air
Scenic 30-minute flight from Seattle's Lake Union dock to Victoria's inner harbour, a three minute drive away.  Getting to Victoria BC can be very exciting!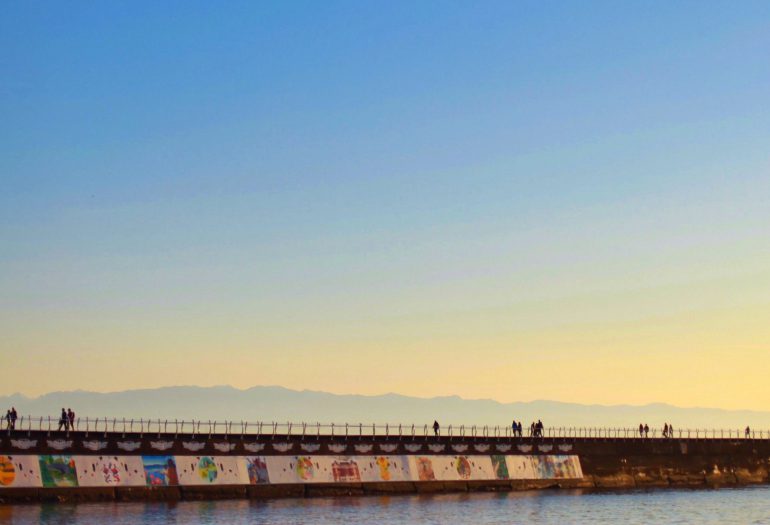 Victoria From Port Angeles WA
by car ferry: Black Ball Ferry Line M.V. Coho
90-minute journey from Port Angeles to Victoria's Inner Harbour dock located two blocks from the Inn.
From the Victoria International Airport
by shuttle bus: YYJ Airport Shuttle
Shuttle departs from Victoria International Airport, please see schedule for more information
by taxi:
http://www.yellowcabvictoria.com/
By rowboat, parachute, hot air balloon, skateboard, go-cart or other unconventional transportation modes, please inquire with our team.
Local Driving Directions from Swartz Bay ferry terminal or Victoria International Airport
When leaving the Airport, take the 1st exit onto Willingdon Rd, at the second roundabout, take the 2nd exit, staying on Willingdon Rd. Continue onto Canora Rd and at the 2nd exit, merge onto the Patricia Bay Hwy/BC-17 ramp to Victoria/British Columbia 17 South.
Follow Highway 17 into Victoria. Highway 17 will become Blanshard Street. Continue on Blanshard St as it will become Belleville Street. Past the BC Legislature building, the road will turn to the left, then to the right and after a park on your right, turn right onto Montreal Street. You will see the sign for Inn at Laurel Point at 680 Montreal Street.
Parking
We are pleased to offer secure underground parking for vehicles under 6'2″. The overnight parking fee is $17 CAD plus tax for each night parked. Over-height parking is available nearby off-site and our colleagues can assist with providing directions.