The Inn
Situated at the entrance to Victoria's Inner Harbour on beautiful Laurel Point, we're not your average hotel. From our early days until today, our stunning location and high-end amenities have brought guests back to stay with us again and again
Pet Friendly Accommodation in Victoria
Bring your four-legged family member too! Fido or Fluffy will feel like quite the pampered pet with all the creature comforts: a doggie bed, bowls and welcome doggie cookies. Both you and Fido will love our pet-friendly hotel rooms.
We don't ask much, just that your dog wears a leash at all times in the hotel and that if your pooch needs to be left unattended in your room, they stay in their mobile home/crate.
Cost for our pet-friendly hotel rooms…
To cover the creature comforts and cleaning after you leave, we charge a "Pampered Pet" fee of $30 CAD per night to a maximum of $90 CAD per every 7 nights.
Pool & Fitness
Need inspiration to exercise? With views like ours, chances are you won't even notice you're exercising.
After some laps in our glass-encased indoor pool, stretch out on the bordering sundeck in our gardens – you deserve it.
You might prefer to put one foot in front of the other along the seawall, or quiet nearby neighbourhood streets for a walk or jog. Need ideas for where to run? Ask our Front Desk team for a running route map.
Don't miss our on-site fitness studio – completely outfitted to meet the fitness needs of any busy traveller.
Free WiFi
That's right – here at the Inn you will enjoy complimentary high-speed internet in the comfort of your guest room & throughout the hotel.
Check your email, update your status or post a pic of your view with ease.
Parking
We are pleased to offer you, your car rather, secure underground parking for vehicles under 6'2″. The overnight parking fee is $17 CAD plus tax for each night parked.
Alternative over-height parking is available off-site, nearby and our Bellmen can assist with providing directions.
You should also know that we have a Tesla and EV charging station. To read more about the charging station, check out our Blog.
Don't miss our awesome packages; most have parking included.
Restaurants & Attractions While You're Here
What should you do while you stay in Victoria? Our friendly concierges have plenty of ideas, here are some of our favourites!
Whether you're looking for a fabulous meal or an adventure, there's plenty to see, do, and eat here in Victoria!
Tesla & EV Guests Charge Stations
Our Tesla & EV guests can now charge their cars, while they themselves recharge!
We partnered with Sun Country Highway to install a charging station equipped with one Level 2, EV-40 amp and one Tesla 50 amp charger. We call it the JuiceBox and it is conveniently located in our driveway.
We hope that our new charging station will encourage guests who have electric cars to travel with them, instead of leaving them parked at home.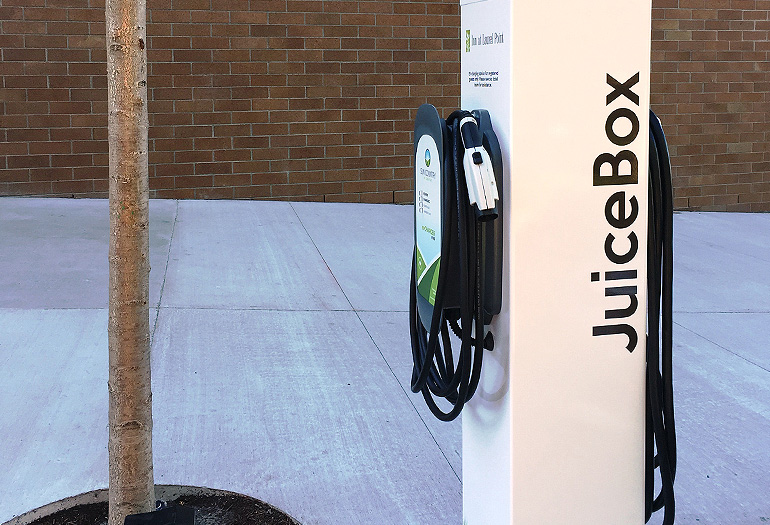 Inn-Room Spa
Enjoy the hushed private sanctuary of your hotel room while experiencing a rejuvenating and healing spa treatment at Inn at Laurel Point, Victoria hotel. Unwind in the privacy and comfort of your own space and luxuriate in the convenience of not traveling to your appointment, yet being transported to another world.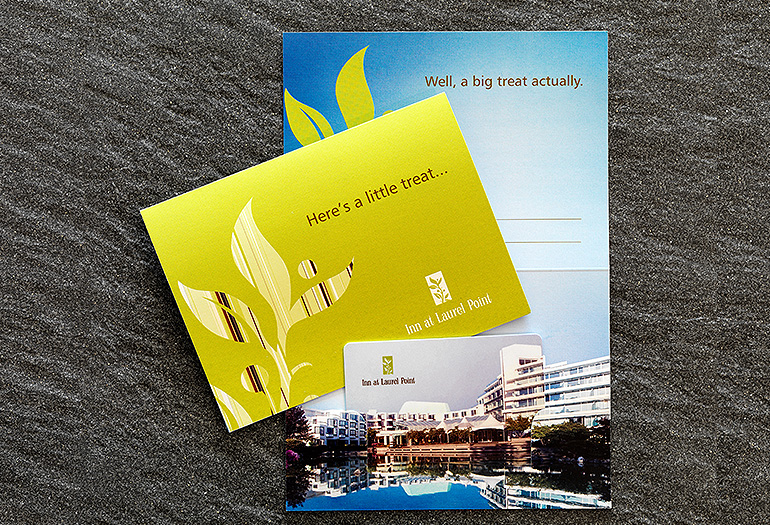 Gift Certificates
Give the gift of rest & relaxation. Treat a friend or family member to a stay in one of our beautifully decorated, comfortable, waterfront rooms.