Hotel Pool & Fitness Studio
Swim a few laps of our indoor pool or pump some iron in the fitness room next door anytime between 8:00 am – 10:00 pm during your stay.
We know you book a room with us for the spectacular harbour views and the hotel's proximity to downtown
Victoria and we strive to make every stay as relaxing and rejuvenating as possible.
But if you're the type that can't sit still, or if you're just feeling extra guilty about last night's second serving of dessert
(yeah, our dining options are that good), you can hit the gym to get your sweat on.
With a compact pool and fitness studio that has everything you'll need for a good workout,
rest easy knowing that your work or play-cation won't mess with your routine.
The Inn's fitness facilities
The pool
Brightly lit and right next to the outdoor sundeck located in our gardens, the private glass-encased pool is great for a quick dip, or a longer lounge if you'd rather get pruney with it.
Hours
Open Daily
8:00 am | 10:00 pm
The fitness studio
Cardio machines, strength training, and a space that's big enough for some dynamic burpees (but small enough to make you get past your fear of awkwardly sharing with strangers), the fitness studio has it all.
The great outdoors
We've even got something for the multitaskers! Maximize your workout time with some sightseeing on the side and get some vitamin D in while you sweat it out. Our Front Desk is happy to supply you with running route maps of the area so you can find your way back to a nice hot shower or luxurious bath once you're done hitting the pavement.
Our super-walkable location to a number of other outdoor parks, waterfront promenades, and quiet residential neighbourhoods nearby will bring out the casual stroll-er in even the most car-centric guest so you can get your 10,000 steps in, no problem.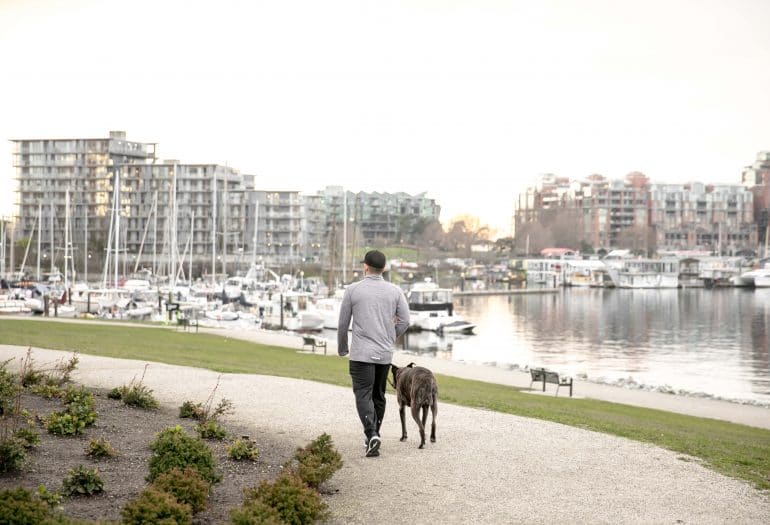 Keep fit, have fun
Whether it's business or pleasure, the Inn's pool and fitness facilities will help you keep fit during your stay with us!
(But we won't tell anyone if you're going for that third helping of dessert instead…)