Dining
If our stunning oceanview rooms and amazing list of amenities haven't convinced you to book a room in downtown Victoria yet,
we're here to sweeten the deal with everyone's favourite - food!
Our talented team of incredible chefs create a culinary experience that leaves guests so much more than satisfied. From the hardcore foodies to the pickiest of eaters, our team, led by Executive Chef Takashi Ito, works hard to ensure that every meal served at the Inn is lick-your-plate-clean good.
Meet Takashi Ito
Our Executive Chef who oversees all food served in the hotel including banquet cuisine, Inn-Room dining and of course Aura Waterfront Restaurant + Patio.
"My culinary philosophy is to create a unique Pacific Rim inspired menu, while respecting the character of the food ingredients. Our menu is thoughtfully designed, innovative and original. Equally important is mentorship and collaboration. We strive to create a fun loving kitchen, with noise, laughter and some seriousness. I am a strong proponent of the Culinary Apprentice programs and love to see young colleagues push themselves to be the best they can be."
Chef Takashi Ito releases a new menu seasonally to take advantage of the beautiful local ingredients available from Vancouver Island.
Aura Waterfront Restaurant + Patio
Our restaurant Aura is open from 7am until 9pm for all of your breakfast, lunch, happy hour, dinner, and dessert desires. Classic dishes served with Pacific Rim-inspired twists will delight the senses before a bite even enters your mouth. And then… wait for it… Welcome to flavourtown!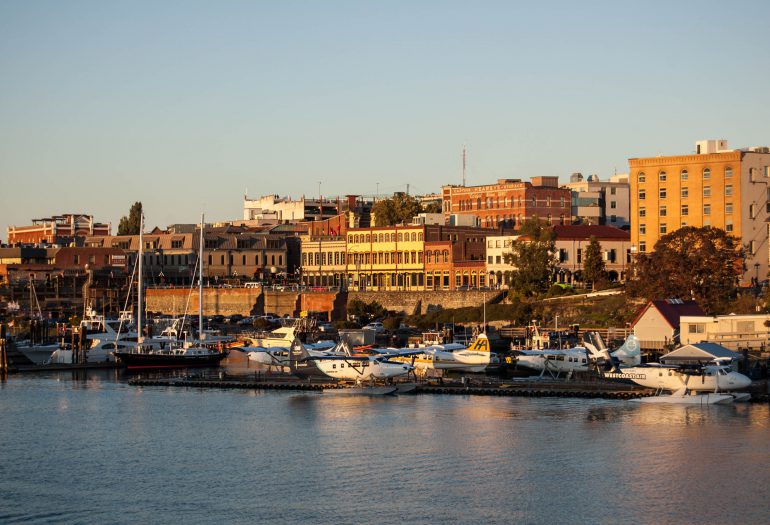 HOURS
Monday to Friday
Breakfast   7am – 11am
Lunch   1130am – 3pm
Happy Hour   3pm – 5:30pm
Dinner   5:30pm – 9pm
Saturday & Sunday
Breakfast   7am – 11am
Brunch  11am – 3pm
Happy Hour   3pm – 5:30pm
Dinner   5:30pm – 9pm