Carbon Neutral Events
Food, beverages, and carbon neutral events: eat well, be well
Besides the beauty of Laurel Point and the surrounding inner and outer harbours, another beautiful thing about our location is the wide variety of exquisite ingredients we have available to us. That's why we've gotten creative in the kitchen with high quality ingredients and plant-rich meals that will leave a lasting impression. Our staff is cutting down on food waste with better sorting and composting facilities and we're making our low carbon menus the perfect pairing to go with our carbon neutral events.
Elevated menus for low impact feasts, and a team that's at your service.
Meetings and Events
To make a difference for our business guests that are travelling for a conference, meeting, or special event, we're launching certified carbon neutral events!
Whether it's your conscience or your balance sheet that's motivating you to go green at your next event, we've crafted a program in partnership with Synergy Enterprises to provide meeting organizers with a Carbon-Neutral Events program. Our team will work with you to mitigate the use of emitted carbon from travel, food & beverage emissions, and any other resources.
Equipped with our new Carbon Toolkit, our Sales & Events team will provide meeting planners with a carbon footprint estimate. Once a conference opts to host a carbon neutral event, we get cracking and enter all of the conference details (down to the last pain au chocolat) into the carbon calculator to tabulate the event footprint (total tCO2e value) and carbon offset costs.
Eat well, be well
Our low-carbon menu options feature plant-rich items, Vancouver-Island sourced products.
What is tCO2e?
There are six main Greenhouse Gases (GHGs), so it's helpful to count them with a single unit: tCO2e. tCO2e stands for tonnes (t) of carbon dioxide (CO2) equivalent (e).
"Carbon dioxide equivalent" is a standard unit for counting greenhouse gas (GHG) emissions regardless of whether they're from carbon dioxide or another gas, such as methane. " – Climateneutral.org
There are 1,000 kg in 1 tonne, so kgCO2e is the metric used when measuring a small amount of emissions.
A key part of our carbon neutral events is to minimize emissions by including low-carbon menu options featuring plant-rich items, Vancouver Island sourced products and plated meals rather than buffet-style options to avoid food waste.
Organizers can proudly flaunt their commitment to climate change and sustainability, inspire participants to take action by choosing low carbon options in their own lives, and save money through reducing energy consumption. When the conference concludes, you will be provided with a certificate of recognition and logo to certify your commitment to carbon neutrality.
Make it official and get your event certified as carbon neutral by offsetting your travel and dining emissions through our incredible partners:
Great Bear Forest Carbon Project
The Coastal First Nations are protecting 6.4 million rugged hectares of old-growth trees and wildlife habitats for grizzly bears, wolves, and a splendid and irreplaceable ecosystem using these carbon credits.
And if you're hosting a personal gathering like a wedding, we can make it official for you too (in more ways than one)! Don't feel bad about flying all your cousins in for our carbon neutral events.
For more information about how we can make your next meeting, conference or event Carbon Neutral, please contact our sales team.
Connect With Our Sales Team
MARKET: CANADIAN ASSOCIATION, GOVERNMENT AND EASTERN CANADA
Krista Sidhu
MARKET: CORPORATE BRITISH COLUMBIA AND UNITED STATES
Kyla-Rae Gonzalez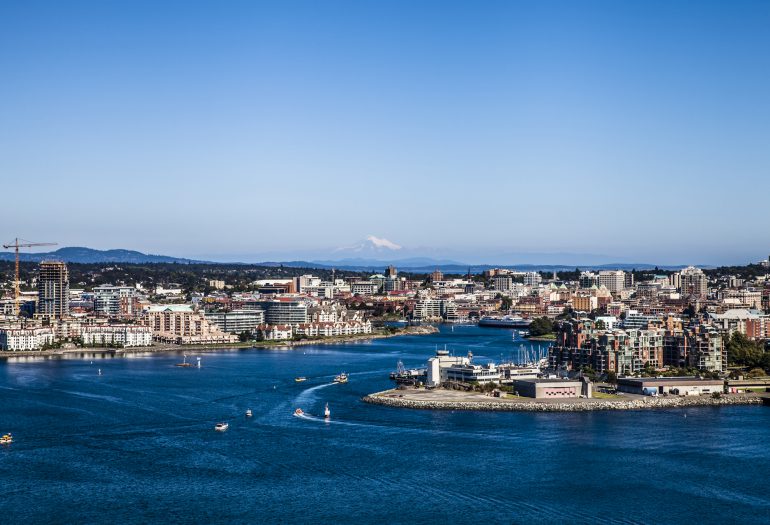 Corporate Social Responsibility (CSR) at the Inn
Find out what these boring words mean and why they're actually pretty great if businesses adopt them as part of their everyday operations.
What's a Social Enterprise, you ask?
Read about how the Inn's business structure is slightly different from the average corporation and what that means when it comes to our practices.
Partnerships, because sharing is caring
We're pretty great, but there are a lot of other great businesses out there that we love to work with because of their like-minded approach to operating. See why we're proud to call them our partners.